Save time. Save Money.
Yes, anyone can use Backstage to easily update a web site. Users feel right at home with familiar buttons and tools,
step-by-step tutorials on Backstage features, and free support and upgrades with every subscription.
Simplified Web Site Editing
Backstage gives you the user-friendly simplicity of editing advanced elements like flash galleries, updating content and cropping photos all on your own with no training required. Whether you're a novice or expert when it comes to computers, Backstage is built so you can update your web site easily. You don't have to learn a computer language to update and edit the text, pictures, and files on your web site. Users learn the program quickly, recognizing the icons in Backstage from every-day word processing programs. Backstage is intuitive, easy to get around, and self-explanatory.



Simple Analytics & Search Engine Optimization
Address Book for Lead
Collection & Campaigns
Simple E-mail blast
management & Tracking
With Google Analytics you can monitor your site's traffic, map where visitors are coming from, and discover the keywords potential customers are using to find your site right from your Backstage dashboard. Track new and returning visitors, average time spent on your site, and other helpful statistics that will aid you in your marketing decision making.

And a Free, Live Support Team to Back You Up.
Live Chat
Can't find the answer you are looking for or have a question on how your site works? Chat with a Backstage support specialist! Simply click the "chat with support" button and a qualified representative will answer your questions about Backstage. Chat with Backstage support personnel to get help on how to use a certain Backstage feature. A Backstage expert is available by chat M-F 8am-12pm and 1-5pm.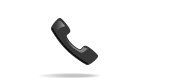 Call our Office
If you need a personal walk-through, please phone our office at 864.335.8211. Our team is available during our business hours of M-F 8am-12pm and 1-5pm.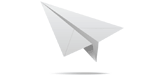 Request Support
The fastest way you can get support during and after business hours is by using the "Request Support" option in Backstage. This automatically prioritizes and routes your request to the right support person, cutting out any unnecessary waiting time you might experience by sending a standard e-mail.
Community-driven. Your ideas matter to us!
Many of the new features and updates you see in Backstage are a direct result of suggestions and comments from our clients. Tell us how we can improve our product and you may see your suggestion in a future upgrade.