Watch a video tutorial on Image Editing in Backstage


Online Image Editing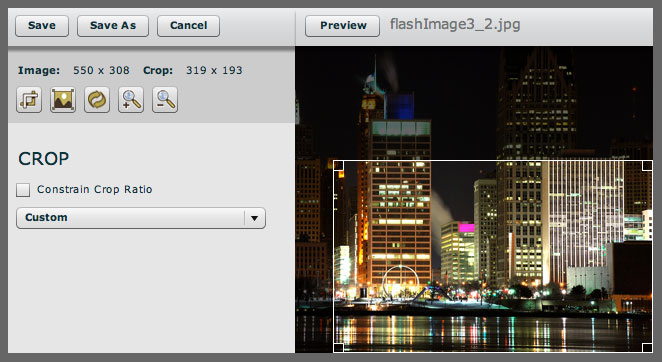 Crop/Resize Images - All Online
Easily resize and crop your image to the size you need to show up properly on the front end of the site. One click brings up the image editing box.
Two Grid Views
We developed an additional image listing view to help you find your images easier. The list view feature arranges your images in a single column list giving you the ability to view more per screen.
Upload a Zipped Folder of Images
With the "Upload Zipped" feature for images, instead of uploading single images, save time by uploading an entire zipped folder of pictures. The uploader allows you to track progress as you upload single or multiple images or files.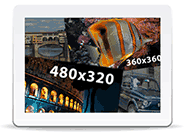 Choose Your Own Dimensions
If you've ever found it difficult to resize an uploaded image to just the right size for use on your web site, this feature is for you. The next time you upload an image, you can choose from preset dimensions and your image will automatically be resized to those specifications.