Statistics Tracking
The Statistics Summary
The Statistics Summary section on the Dashboard provides you with a snapshot of how your site is doing on a monthly, weekly, and daily basis; you can see detailed reports by clicking the 'login to view all data' link on the Dashboard. After logging in to Google Analytics, you will see reports on the visitors to your site, traffic sources, and content. Using these reports, you can increase your page rankings, track advertising campaigns, and increase the number of visitors to your site.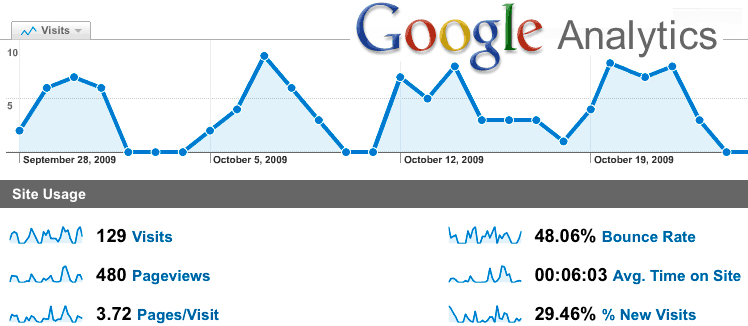 Customize Your Stats
You can choose between a monthly, weekly, or daily site statistics summary in Backstage. Simply click the view option you prefer to track your site's traffic!
With Google Analytics you can monitor your site's traffic, map where visitors are coming from, and discover the keywords potential customers are using to find your site right from your Backstage dashboard. Track new and returning visitors, average time spent on your site, and other helpful statistics that will aid you in your marketing decision making.