Watch a video tutorial on Customer Support in Backstage


Free Live Customer Support
Your Backstage subscription includes free phone and live chat support and free e-mail support after business hours. Backstage is also integrated with video walk-through tutorials. By our most recent calculations, Backstage has a 99.96% uptime percent.
Live Chat
Can't find the answer you are looking for or have a question on how your site works? Chat with a Backstage support specialist! Simply click the "chat with support" button and a qualified representative will answer your questions about Backstage. Chat with Backstage support personnel to get help on how to use a certain Backstage feature. A Backstage expert is available by chat M-F 8am-12pm and 1-5pm.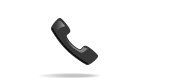 Call our Office
If you need a personal walk-through, please phone our office at 864.335.8211. Our team is available during our business hours of M-F 8am-12pm and 1-5pm.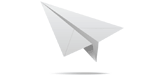 Request Support
The fastest way you can get support during and after business hours is by using the "Request Support" option in Backstage. This automatically prioritizes and routes your request to the right support person, cutting out any unnecessary waiting time you might experience by sending a standard e-mail.

Online Video Tutorial
Video tutorials are available on most main Backstage features. Find the answer you are looking for easily and quickly by searching for the phrases or words related to the help you need. A listing of relevant tutorials shows up, allowing you to select your solution.
Look for the video icon in the feature list items!

You can reach our office M-F, 8am-12pm and 1-5pm