Schedule Content to Go Live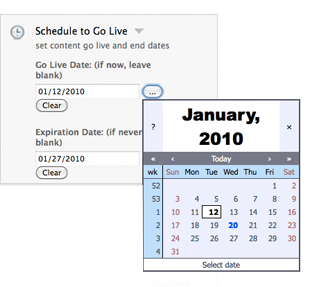 Schedule by Date Range
Scheduling pages to publish to the live site is a valuable feature for Backstage users with date-specific pages to post on the site. For example, a company with a special sale designed to run on just one weekend would use this feature to post the sale and remove it automatically. All scheduled pages will automatically appear and disappear from the live site on the dates specified. No more worries about whether someone remembered to put the page up on the site or remove it - Backstage remembers this for you.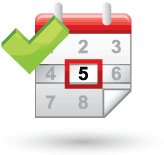 Publish Content to Go Live
With Backstage's publish feature, you can work on drafts of your site's content at your own pace without the worry that your content will go live before it's ready. Once your content is ready, clicking the publish button will push your content from the staging server to your live web site. For editors within Backstage Pro who have been delegated content, the save button will save the changes, but will not send them to their administrator for approval until they click the "submit for approval" button. Administrators then have the opportunity to edit or publish those changes.